Education App
MathMaster App
Take pictures of your math problems. You will get step by step solutions + similar types of problems!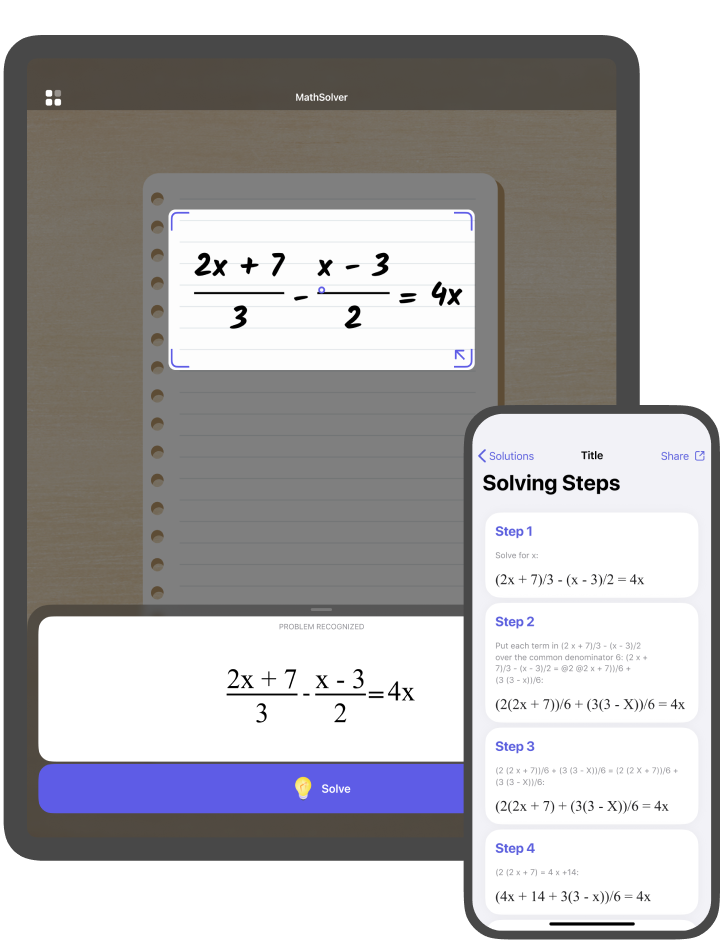 Video
Watch how it works
30 seconds video with main functions of our app. Look and download
Main Functions
Our Features
All math levels are supported
For us, the impossible does not exist. We will solve any math problem
Step by step math solver
MathMaster App provides a detailed step by step explanation
Unlimited math solutions
Each stage of solving the problem with description and explanation
How it works?
Take problem's photo
Or download it from your gallery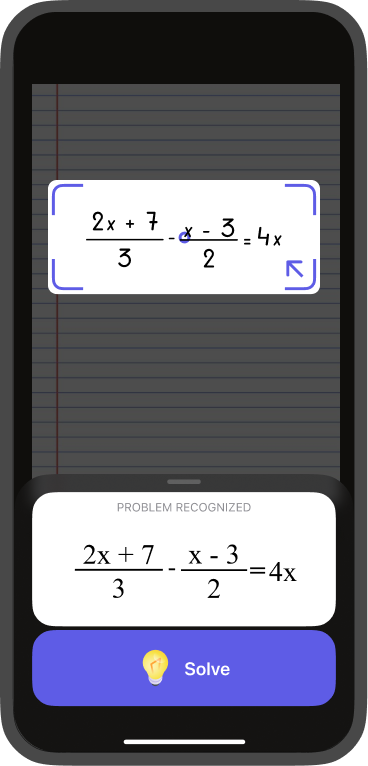 How it works?
See solution
Get an answer and see the phasing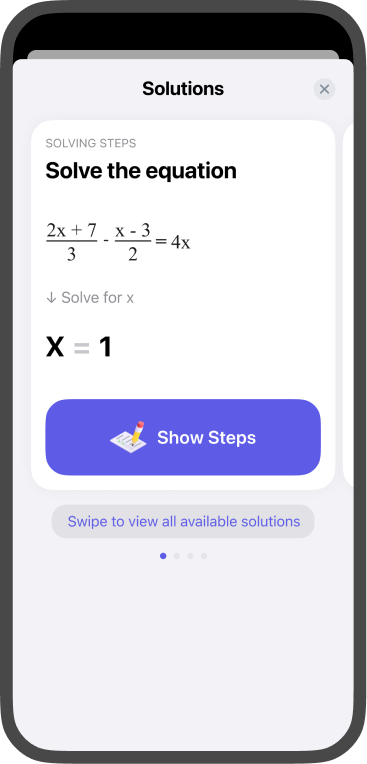 How it works?
Solving Steps
See how we solved this problem step by step